VICTORY CHEVY CHAMPIONSHIP
1st PLACE
$15,000

GUARANTEED!

If the winning team has a 5 fish limit of catfish weighing 210lbs or more, they will win a brand new Chevy 4×4 Truck and a brand new Excel Storm Cat boat. Must pass Polygraph.
VICTORY CHEVY CHAMPIONSHIP 2019 PHOTOS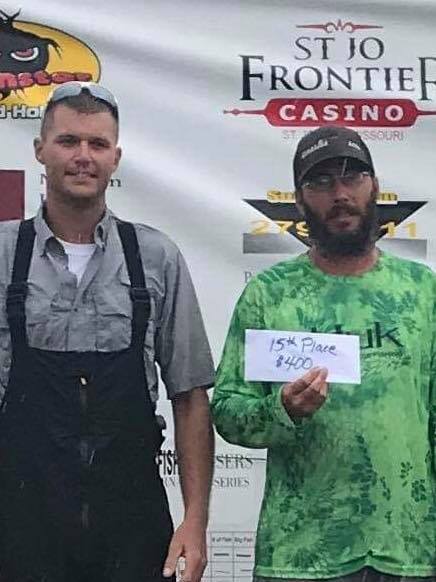 VICTORY CHEVY CHAMPIONSHIP SPONSORS
2020 TOURNAMENT INFORMATION
August 8th & 9th, 2020
7PM-10AM
Mandatory meeting August 7th, 2019 6 pm | St. Joseph Civic Arena
Dinner, Meeting and Calcutta!
$200 early entry (by August 1st)
$25 late fee for entries after August 2nd, 2019
Launch order determined by when entry is received!
Special Thanks to the City of St. Joseph, MO & Tourism Commission
Or you can print and mail pre-entries to:
David Studebaker
10613 Wakarusa Rd.
Harveyville Ks. 66431
Click HERE to download the form!
All state and local regulations will be followed.

PFD's must be worn on takeoff.

Take off will be in the order of registration.

Teams consists of 1, 2 or 3 persons.

A maximum of 6 rods may be used, with proper extra rod permit from the State of Kansas.  Although you may have more than 6 rods in the boat.

A maximum of 5 fish may be weighed in for the tournament.

There may not be more than 5 fish in the boat at time of weigh in.

ONLY LIVE FISH WILL BE WEIGHED IN.

Blue Cat, Channel Cat, and/or Flatheads may be weighed in.

All fish will be released immediately following weigh in.

NO stringers allowed.

All fishing must be performed from the boat.

All fish must be caught legally by rod and reel. NO SET LINES OR SNAGGING.

Live well checks will be performed prior to launch.

All participants must be present at check-in site.

No fishing within 50 yards of another anchored boat or marina.  Use courtesy to other anglers.

Any legal bait may be used.

No chumming or fishing deliberately baited holes.

Pre-fishing activities must end 12 hours prior to tournament start time, with exception to bait catching.

No alcohol or illegal substances may be used or consumed during tournament hours, including weigh in.

All boats must be at  official weigh in site in time, or  they will be disqualified.

As there may be media persons and spectators at weigh in please conduct yourself in a professional manner and wear proper attire.

All disputes must be brought to the tournament officials 30 minutes prior to official weigh in time.

All decisions by tournament officials will be final.

All participants are subject to polygraph examination. Refusal or failure of polygraph examination will result in forfeiture of any and all cash or prizes for said event.